Wednesday, June 13, 2012
Message from Our Lord Jesus Christ
To His Beloved Daughter Luz De María. Given in Argentina.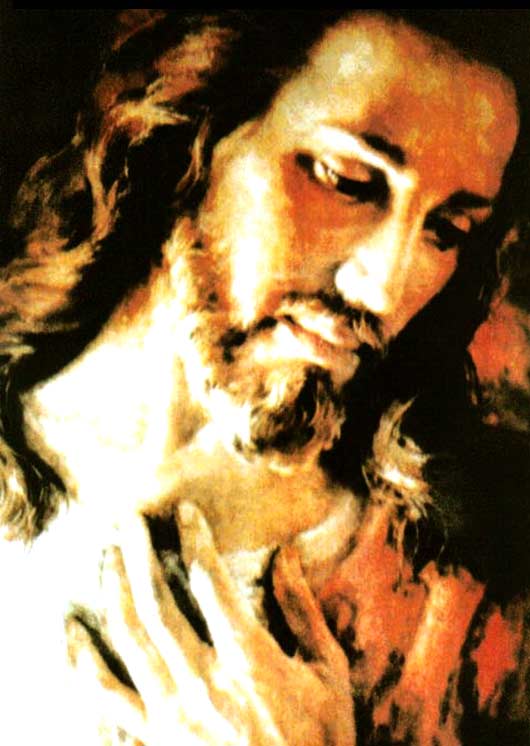 Beloved children:
WITHOUT HUNGER HARMONY IS EASY, WITHOUT TRIALS THE PATHS ARE SIMPLE, WITHOUT
STUMBLING ALL ADVANCE. THAT IS NOT THE REALITY OF THOSE WHO ARE MINE, RATHER IT IS
THE PATH OF THOSE WHO NEST IN WHAT IS WORDLY WHERE EVIL DOES NOT TOUCH THEM SO AS NOT TO CAUSE THEM DISCOMFORT.
My People are tested…, and in the flame of the fire…, there is where I mold My greatest children.
How much you distance yourselves from this My Word! I do not see respects that those who are of the world see. I speak and captivate with the truth of My Being, not with splendid applause or false appearances.
I cannot begin a New Earth without refining and purifying the present filth with which man has covered it. You deny My Justice to justify perversity; being God, I would lower My Being of a King if I do not act before the just are lost.
Do not deny the reality of your life, examine yourselves profoundly, without measures or restrictions so that you see yourselves in spirit and truth.
THIS IS THE CALL TO RETURN, THE CALL TO CHANGE,
TO TRANSFORMATION IN EVERY ASPECT,
SINCE THE ONE WHO LIVES A DOUBLE LIFE ATTACHED TO SIN CANNOT CALL HIMSELF MY SON.
I remain beside you attentive to the slightest way through which I can penetrate, correct, help, bind, gather and lead you to My Love.
Beloved children, Creation has come forth from My Father's Hand and has kept you protected, providing you with a roof under which to live, even daily food and clothes. What has been man's response? ABSOLUTE ABUSE OF MY CREATION, EXTINGUISHING AND DESTROYING EVERYTHING MERCILESSLY.
What was created has been for good, and you have responded wrongly, consuming and trampling step by step what you have found. The Earth asks to be protected from the perverse hand of man, who losing awareness of Love, turns his back on it.
THE TIME OF NO TIME, WHERE MAN WILL BE LEFT WITHOUT FOOD, WITHOUT CREATION'S PROTECTION; YOU HAVE ENTERED THE INSTANT OF INSTANTS.
THE CHANGE WIL BE ABSOLUTE.
You cannot deny the ties of My Creation with the Earth; everything has come forth from My Father's Hand, and everything communicates with each other: the Moon has influences over the Earth, the Sun remains directly above the Earth, the stars give man direction and man, what does he give? Worldly answers instead of conscious solutions, since man will not mend the harm done, even though science may hide the truth from those who are Mine, small and simple.
Pray, My Beloved, pray for Chile, it will suffer.
Pray for Afghanistan; do not abandon it in your prayers.
Pray for Israel, beloved land of Mine.
Man must expiate, man must make reparation, until man is humble, I will be waiting for him.
I bless you.
Your Jesus
HAIL MARY MOST PURE, CONCEIVED WITHOUT SIN.
HAIL MARY MOST PURE, CONCEIVED WITHOUT SIN.
HAIL MARY MOST PURE, CONCEIVED WITHOUT SIN.