Monday, October 18, 2010
Urgent Call of God the Father to Mankind!
My Mercy is Greater Than My Justice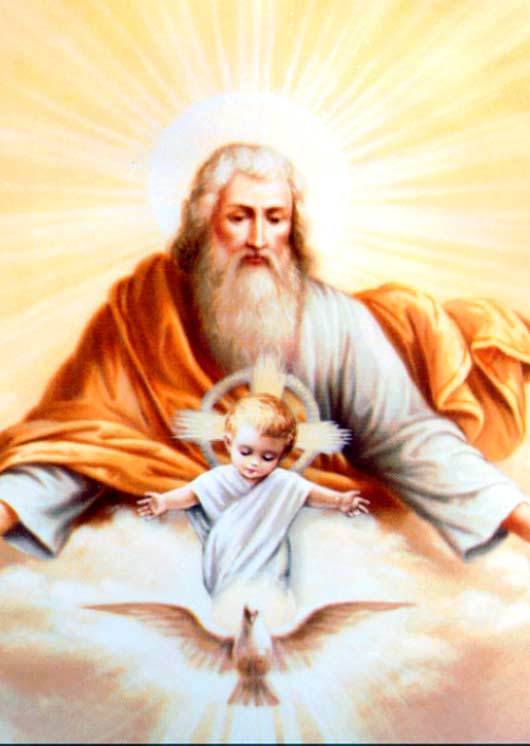 Men of good will, my peace be with you.
I have arrested the course of events because of the conversions that have been taking place; if you pray in chain asking for the conversion of sinners; everything will pass away like a dream for you; what is written will be fulfilled, but it will be more bearable, and I will have compassion on you, as I did on the inhabitants of Nineveh.
I tell you again: I am more Father, than Judge, and I take no pleasure in the death of the sinner; I desire that you live and have life in abundance. If you continue praying and interceding for sinners, I will make that after my Warning, there will be a great crusade of evangelization at world level, so that many more souls may be rescued.
It will be a time of amnesty, before the punishment, everything will depend on your prayer, fasting, works and supplications. Remember; I respect your free will and I do everything depending on your prayer here on earth; my children: you accelerate or stop the course of events; I tell you: prayer, praise, works, faith and love, open the doors of my Mercy. Be very clear about all this; for truly I tell you: MY MERCY IS GREATER THAN MY JUSTICE.
The greater the sin, the greater the mercy, if the sinner repents with a sincere heart and returns to me. I am a loving Father; slow to anger and rich in mercy; I am the Father who is always waiting for you with open arms; who forgets your sins and offenses: if like prodigal children, you return to the paternal house.
Do not be afraid, my little creatures; if you only knew how much I love you; remember: so great is my love that I sent you my only Son, so that dying on the cross, he might redeem you from sin. Then: come to your senses and take up again, as soon as possible, the path of your salvation. I am waiting for you with open arms to give you my forgiveness, my love and my life in abundance. Your Heavenly Father loves you and waits for you. Yhave.
Make this message known to all nations.