Monday, November 22, 2010
Eucharist: Miracle of Love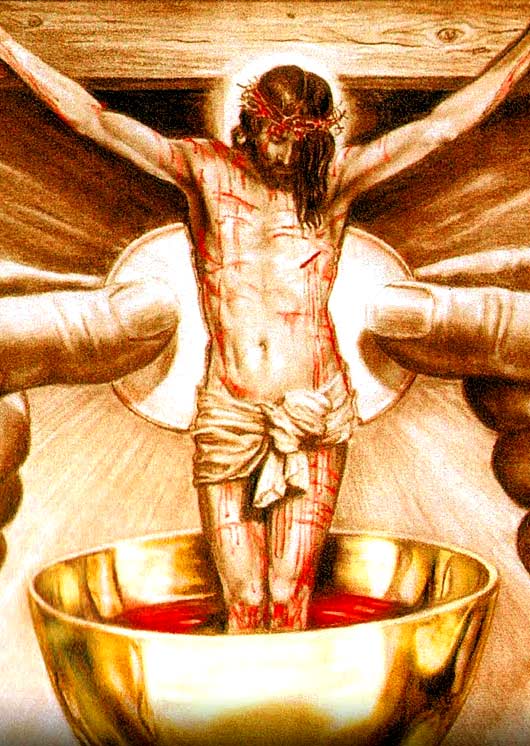 My children, may my peace be with you and with your families.
I am the Lamb slain who becomes life in you. I am the Resurrection. Everyone who eats my body and drinks my blood, I will raise him up on the last day.
My children, sheep of my flock, neither flesh, nor blood, shall enter the Kingdom of Heaven; when the final judgment comes, I will revive the dry bones, and give them life in the spirit; when I speak of dry bones, I do not allude to your human condition, but rather to your sinful condition. You will be transformed into spiritual beings of divine nature like my Angels.
Everyone who dines with me is dying to sin; everyone who eats my body and drinks my blood worthily, purifies his mind, body and spirit. If you only knew the great meaning that is contained in my communion...Then you would dine with me more often and in faith, you would feel the love and humility of your God, who becomes life in you, in the simplicity of each consecrated host!
I dwell in each personal tabernacle that receives me with love; by dwelling in you, I become one with you, for the glory of my Father and the joy of your spirit. If I am with you, whatever you ask the Father, he will give you; for whoever receives me receives him who sent me; my Father, I, and my Holy Spirit, will dwell in him in complete communion. Thus is fulfilled what Paul says in my word: "It is not I who live, but Christ Jesus who lives in me". Remember:
My Father, I, and my Holy Spirit, we are one.
In the simplicity and humility of each consecrated host, the Holy Trinity is found. Father: to love you. Son: to save you. Holy Spirit: to strengthen you in love and faith. If you meditate on this my children, then you should not fear, nor should you have any worries, for the God who dwells in you, will do everything out of love for you. Ask him with faith and assurance, that you may see great wonders.
When you ask the Father, say: DEAR FATHER, LORD OF HEAVEN AND EARTH: I LOVE YOU, PRAISE AND BLESS YOU. IN THE NAME OF YOUR MOST BELOVED SON, OUR LORD JESUS CHRIST, WHO DWELLS IN ME. I ASK YOU TO GRACIOUSLY GRACIOUSLY GRACE ME.... (Make the request). IF IT BE FOR MY GOOD AND THE SALVATION OF MY SOUL. AMEN. The Lord's Prayer is prayed in thanksgiving.
My Father is infinitely kind and merciful. He loves you and is always waiting for you to speak to Him. Therefore, do not fear; ask him in faith, and with confidence, and my Father who sees and hears in the silence, will shower you with his blessing. Learn from my servant David, who sang and danced for God to the sound of the harp and the zither, and his song and praise were a sweet savor in the sight of God. My Father blessed his undertakings and granted victory over his enemies.
You also do the same: receive me with joy in your personal tabernacles, so that you may become one with me, and peace, love and my blessings, fill you and remain always. I bless you my children. May my blessing remain in you and in your families. I love you. I am your Father: Jesus in the Blessed Sacrament.
Make my messages known to all nations.