Monday, May 13, 2013
Lady of All Nations' Call to Catholic World.
For Spiritual Combat Pray the Sorrowful Mysteries of My Holy Rosary, Precious Blood Chaplet and Rosary of Holy Wounds of My Son!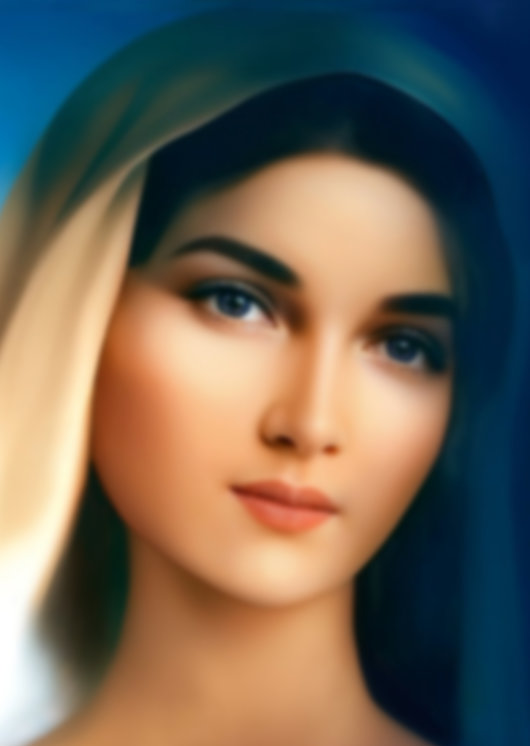 Little children of my heart, peace of God be with you all.
The promulgation of my fifth dogma will be the beginning of your freedom. My fifth dogma is the defeat of my adversary; that is the reason, my little children, for my adversary has put so many obstacles and barriers in this my advocation of Lady of all Nations, because he knows with it will be defeated. I ask you, my little children that for now on to include in your intensions praying rosaries these great petitions:
1. For the promulgation of fifth Marian dogma (Mary Mediatrix, Co-Redentrix and advocate, Lady of all Nations)
2. Consecration of Russia
3. For the pope Francis and the church
4. For peace in the world
5. For the Triumph of My Immaculate Heard
In the Valley of Megiddo will end your slavery; in that place there will be the final battle for your freedom, and my adversary will be defeated and expelled with all his wicked forces from the face of earth. Intensify your prayers, for more rosaries, fasting, penances and sacrifices you make, my adversary will suffer more defeats. For spiritual combat pray the sorrowful mysteries of my holy rosary, precious blood chaplet and rosary of holy wounds of my son!
The three rosaries' prayer breaks down the fortresses that my adversary has put into this world, and it delivers you from his attacks in your being: physical, psychic, biological and spiritual. The prayer of these rosaries liberates tormented souls and gives its back peace. I give little children of mine this powerful armour for be delivered from the spiritual chains with my adversary has enslaved you. Pray with these three rosaries and the hosts of evil will be defeated; fasting, do penance and take the Body and Blood of my Son, the most you can, for you to be strengthened to face with courageous the attacks of my adversary and his host of evil. Follow these instructions up and practice them to come out victorious in your spiritual battle every day.
Every time that you pray and enter in spiritual battle, I ask you to join spiritually to:
1. The Holy Trinity (Father, Son and Holy Spirit),
2. My Immaculate Heart and my most chaste spouse Joseph,
3. Your guardian angel and all custodians' angels,
4. St Michael, St Gabriel, St Raphael and the Celestial Army,
5. The Triumphant, Purgative and Militant Army.
United in prayer, we will be the Great Army of God which will defeat the enemy and his host of evil. The hour of your freedom is approaching, do not fear; make your part, that is pray, and heaven will give you victory. Keep forward my Great Marian Army, not one step back!
Your Mother and Lady is guiding you to freedom. May the Peace of God be with you and My Maternal protection assists you. Your Mother Mary: Lady of all Nations.
Make known my messages to all mankind.